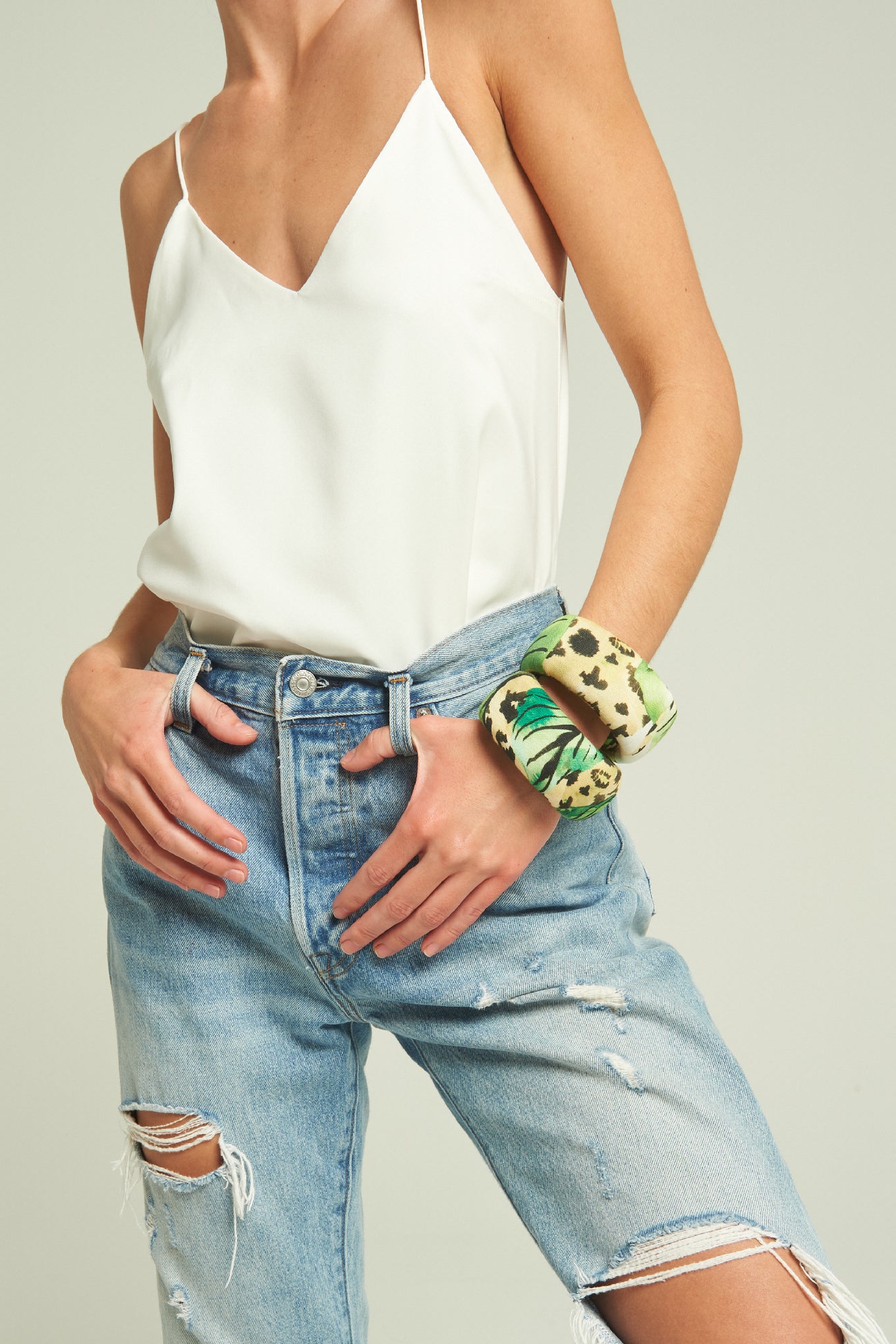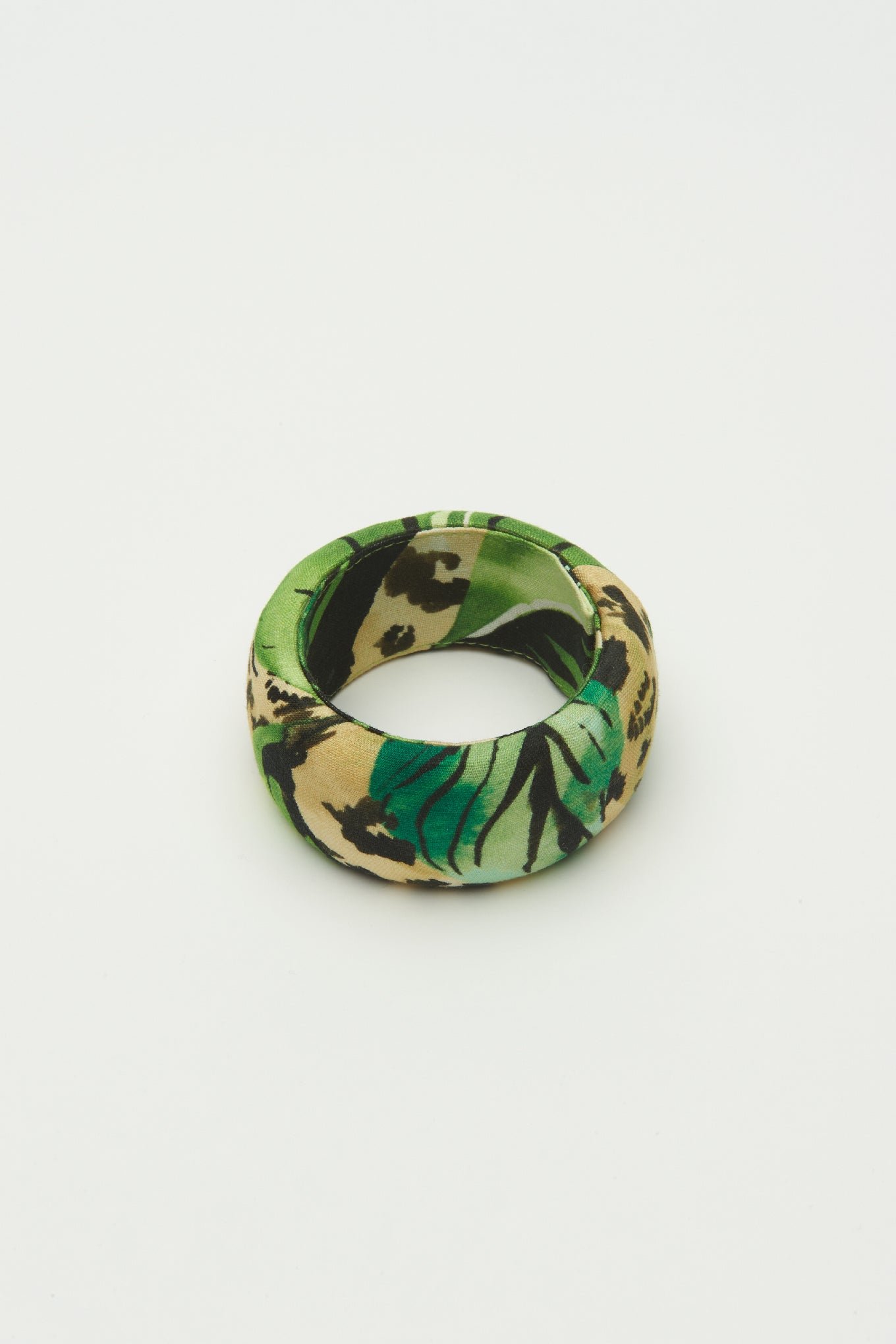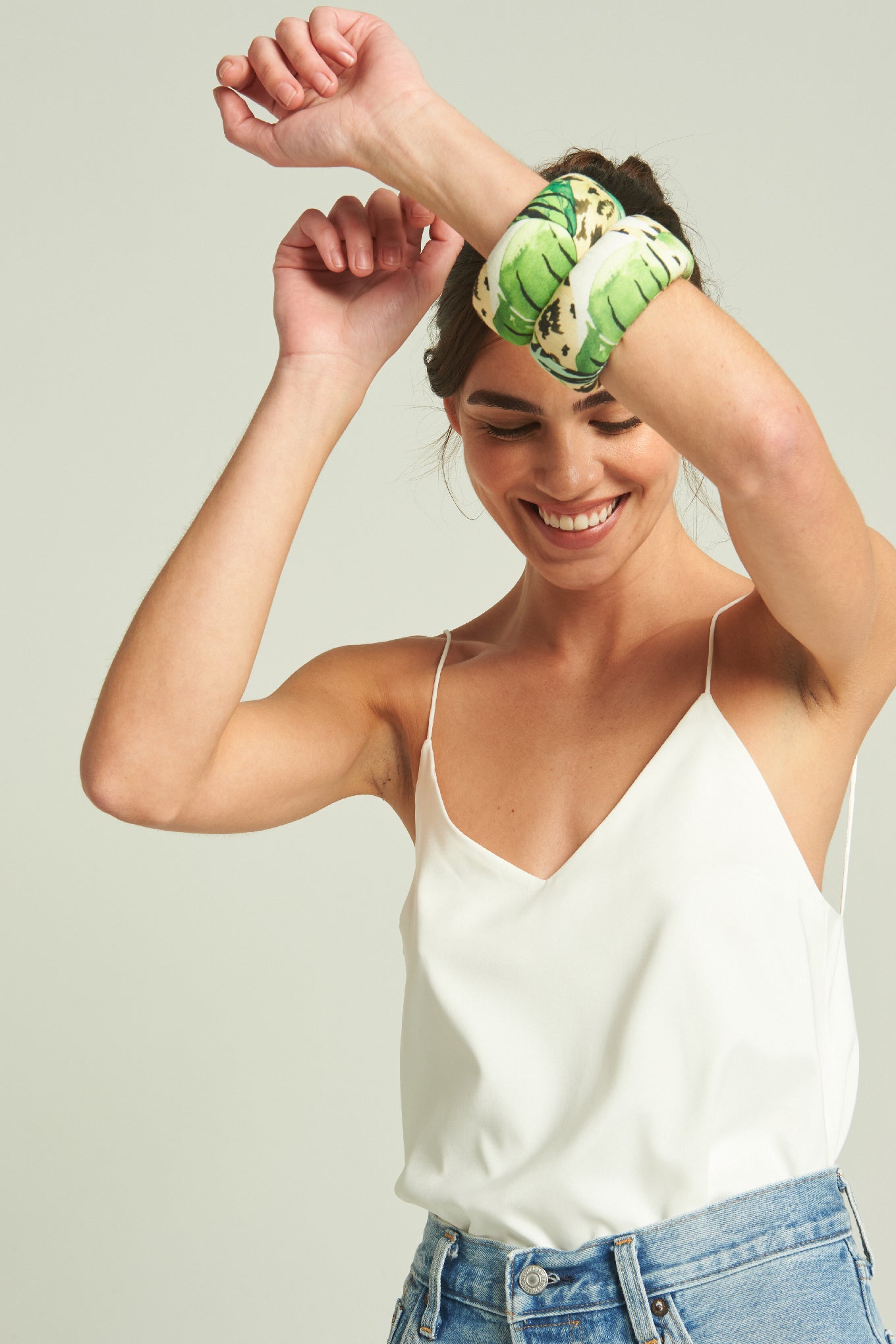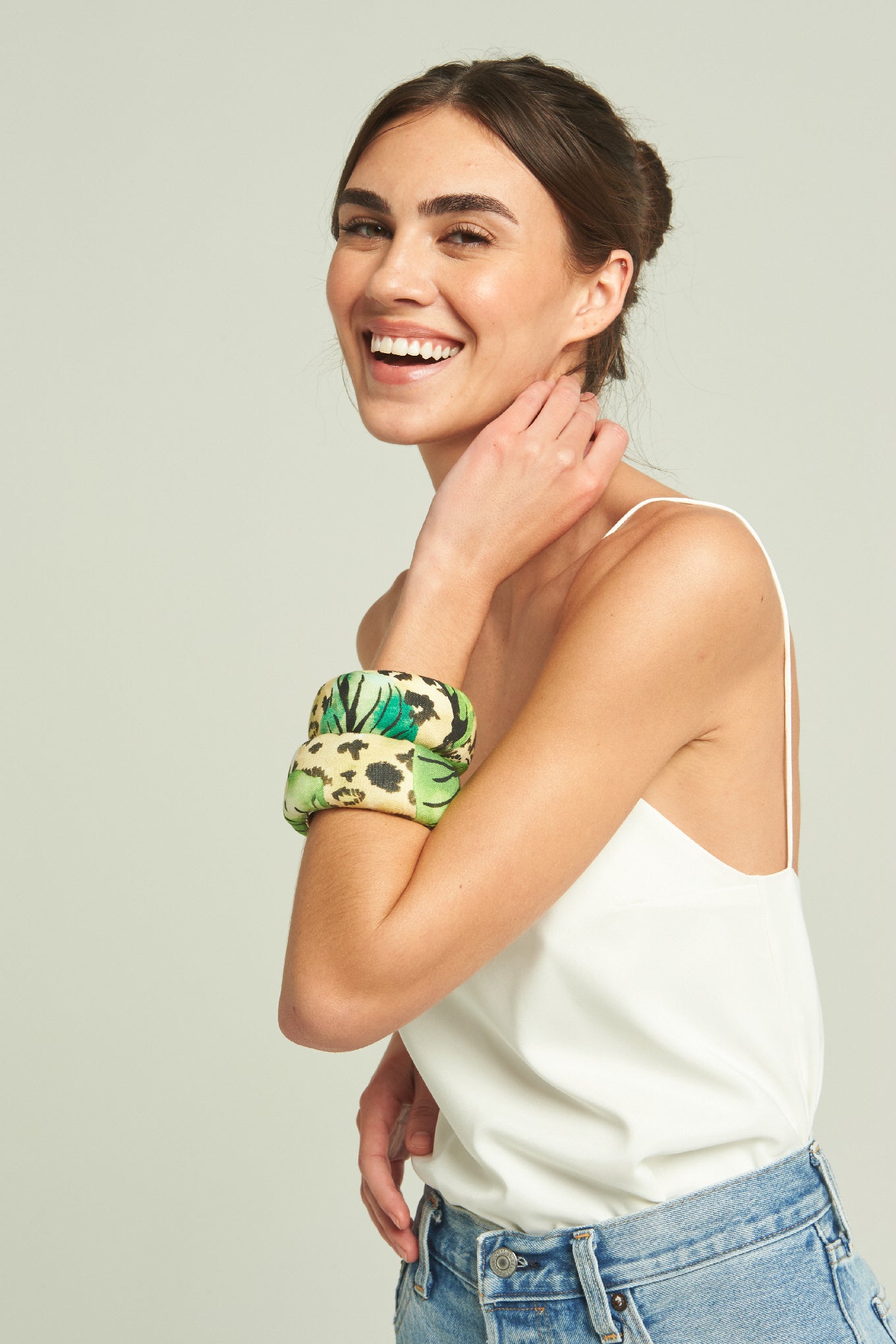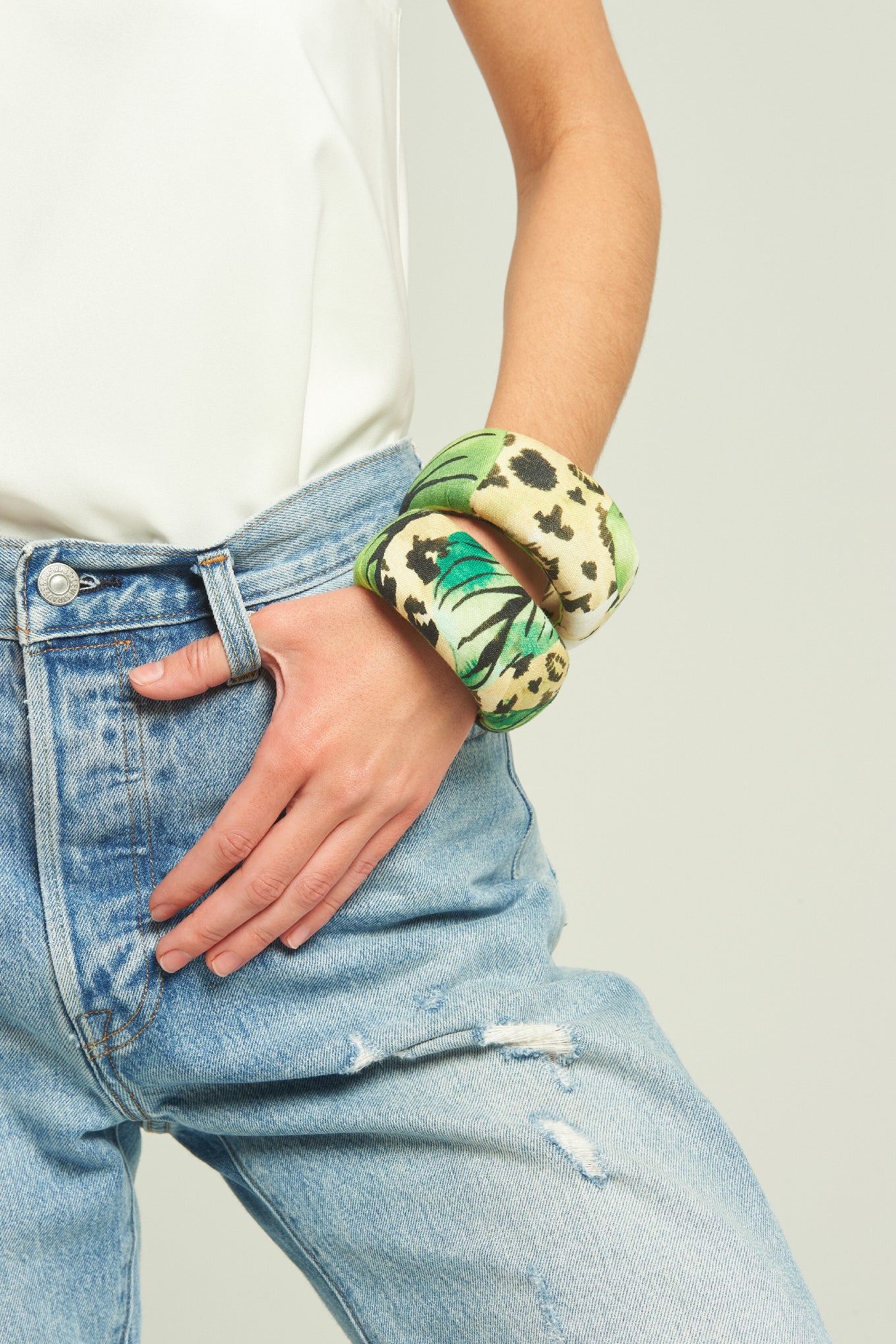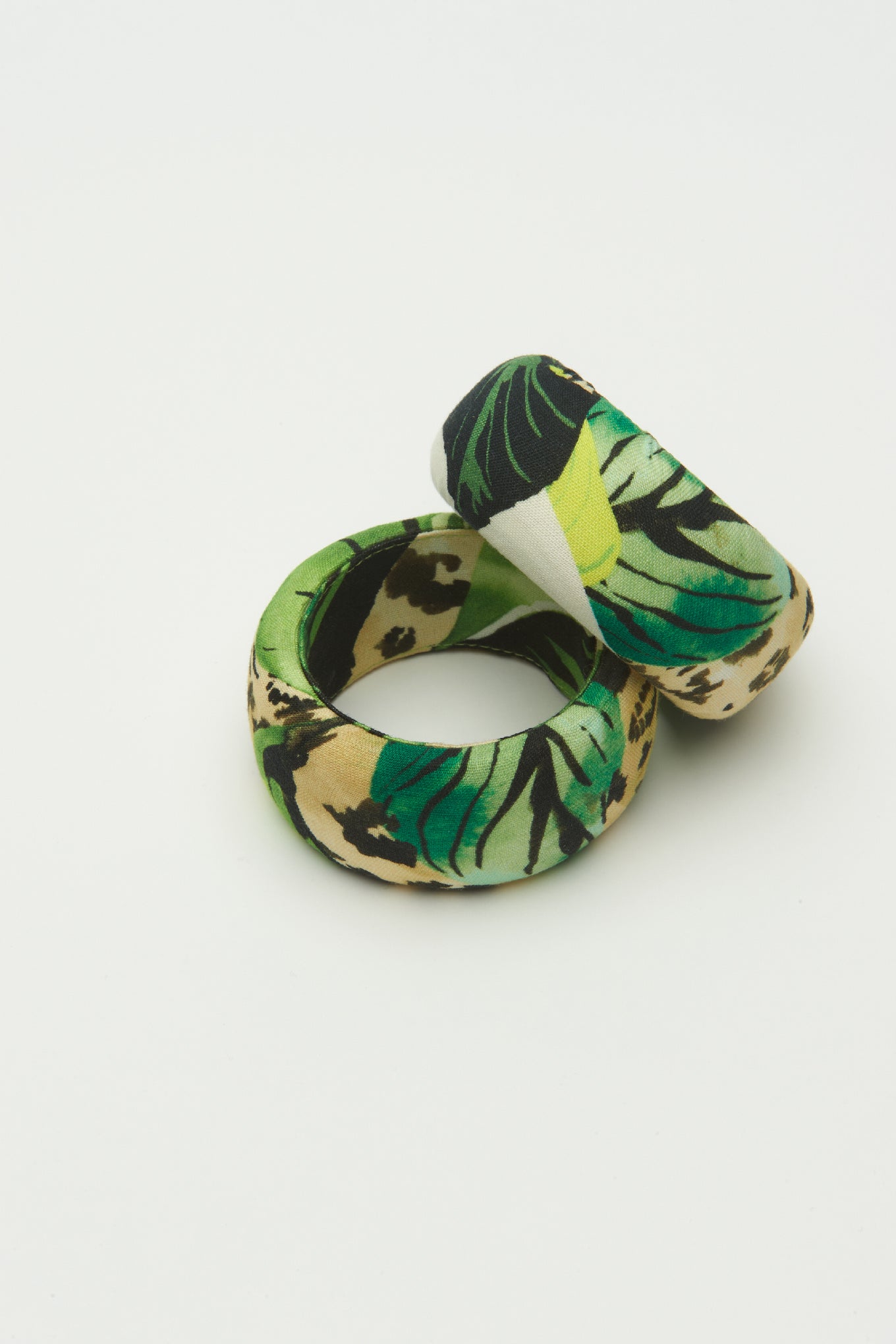 Chunky bracelet made of Cotton/Linen fabric in SIGAL signature prints. These bracelets are made of scraps of fabric left over from the manufacturing of our garments so no material goes to waste. No two are the same.
Sold individually, one unit.

1 1/2" width.
Due to the way these are made, all pieces have a print placement variation.
Bracelet opening is 2.5" diameter.
60% Cotton - 40% Linen.
Resin frame with foam padding.
Made in India.