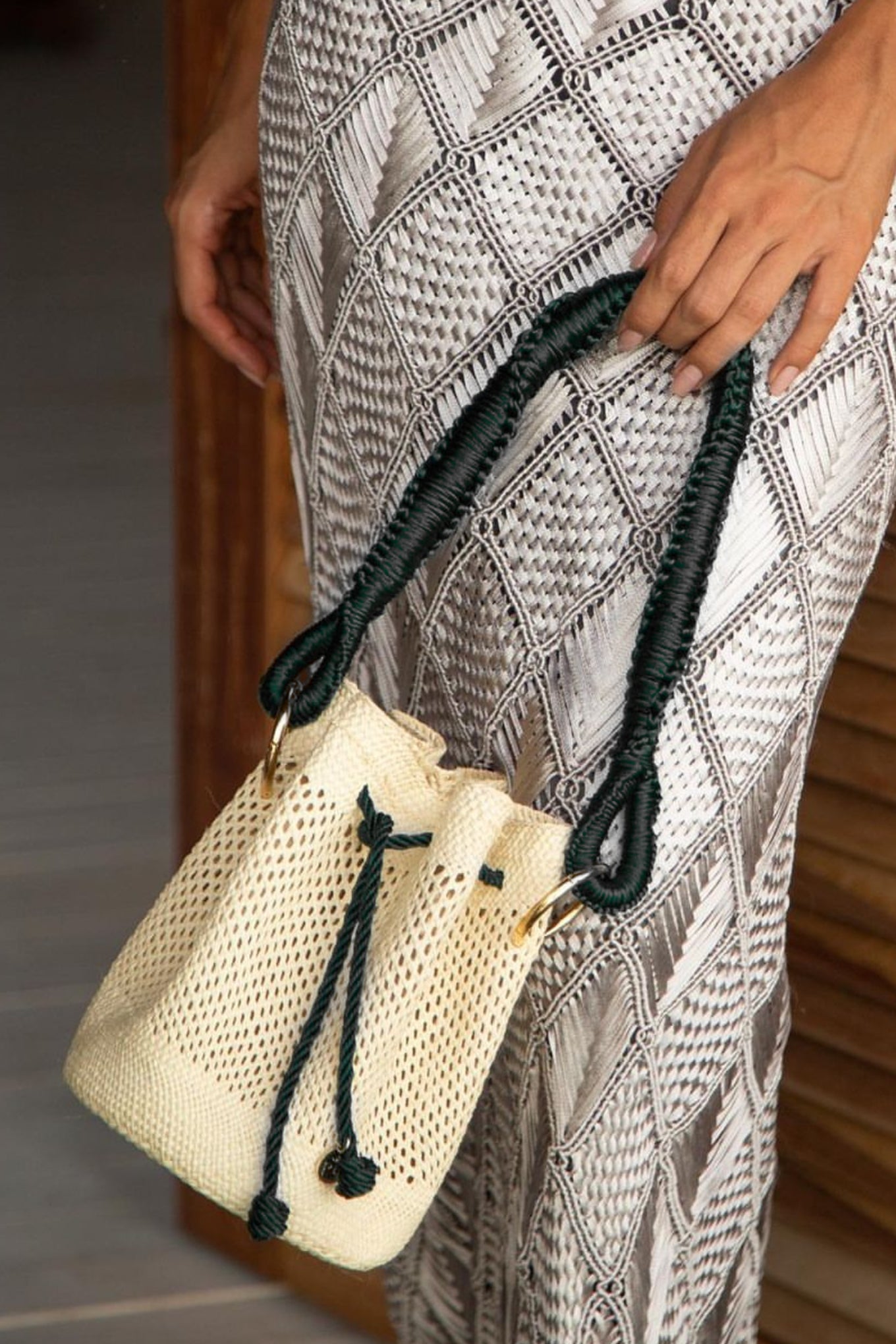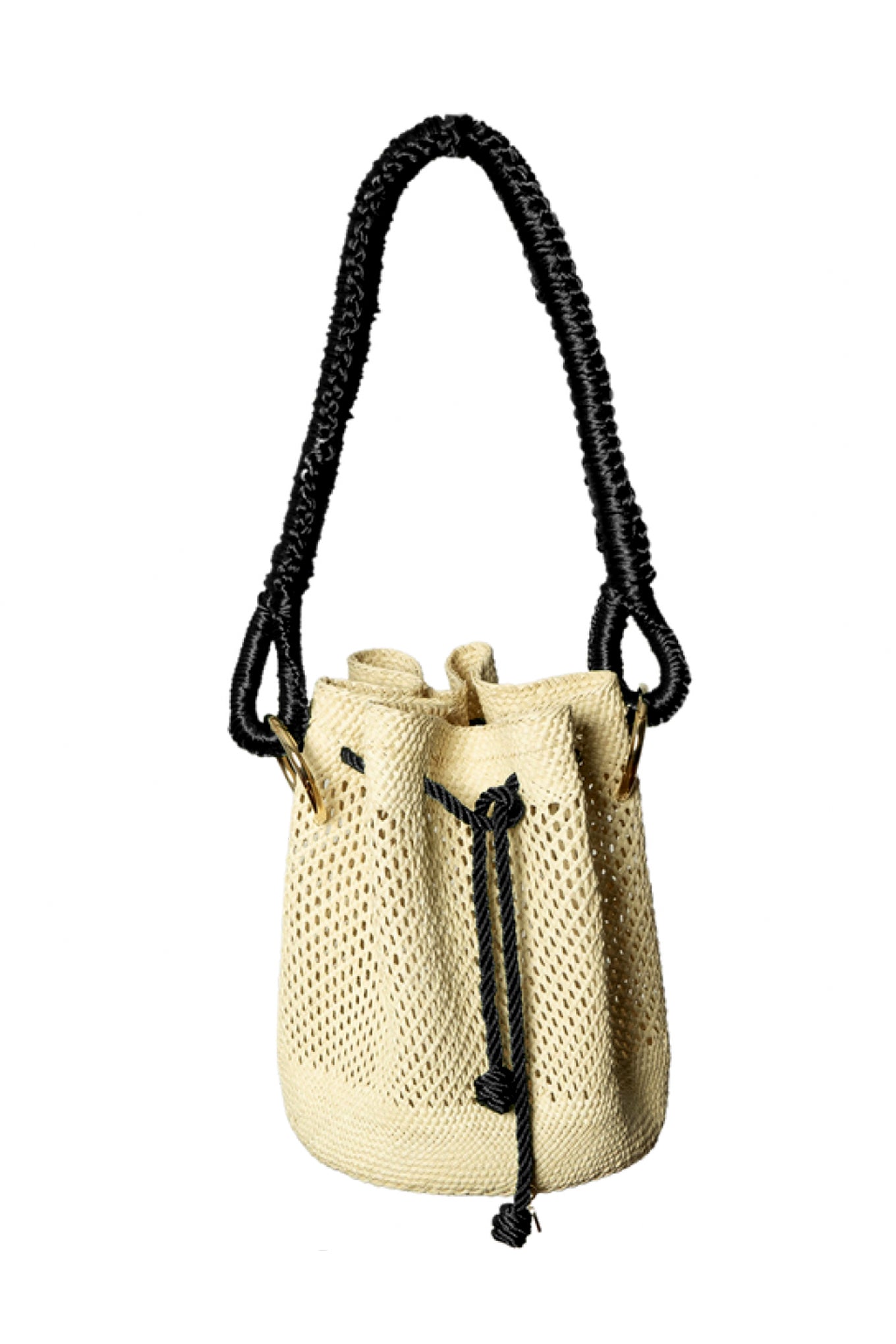 Palma Canaria Harper bag Natural with black strap
The Palma Canaria Harper Bag is woven by highly skilled artisans, rediscovering artisan traditions and using them to express their distinctive vision of the region's enduring heritage in a luxurious, unique, fun and versatile way.
*This piece was carefully woven by Colombian artisans from different regions of the country, you can find some imperfections as it is completely handmade which makes it unique.
Woven in Palma de Iraca with handles in silk cord.

Product Care
Store your PC bag in the dust bag given to you with your purchase
Do not expose directly to the sun for long periods of time.
When necessary clean with a damp cloth.
Palma Canaria Harper bag Natural with black strap