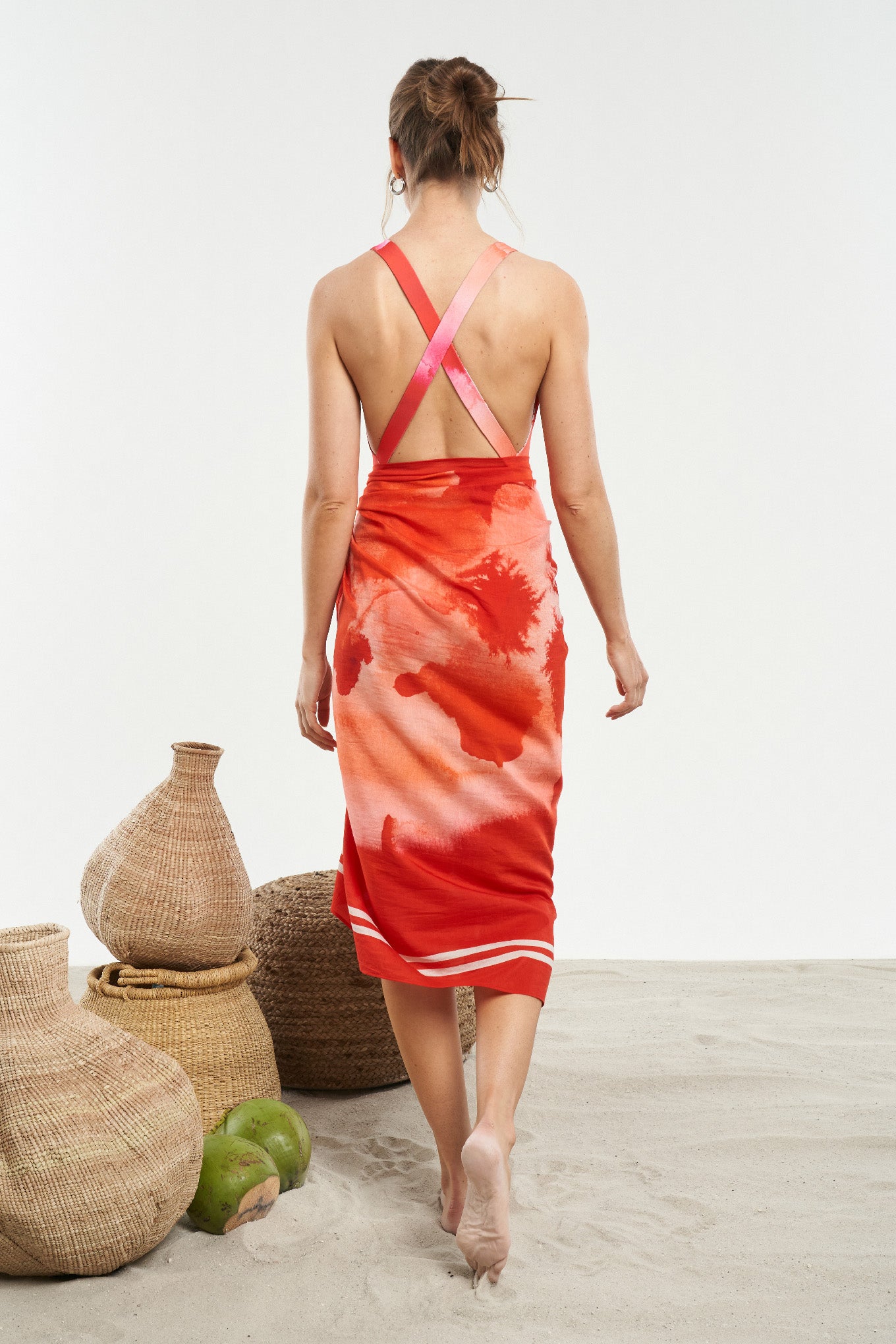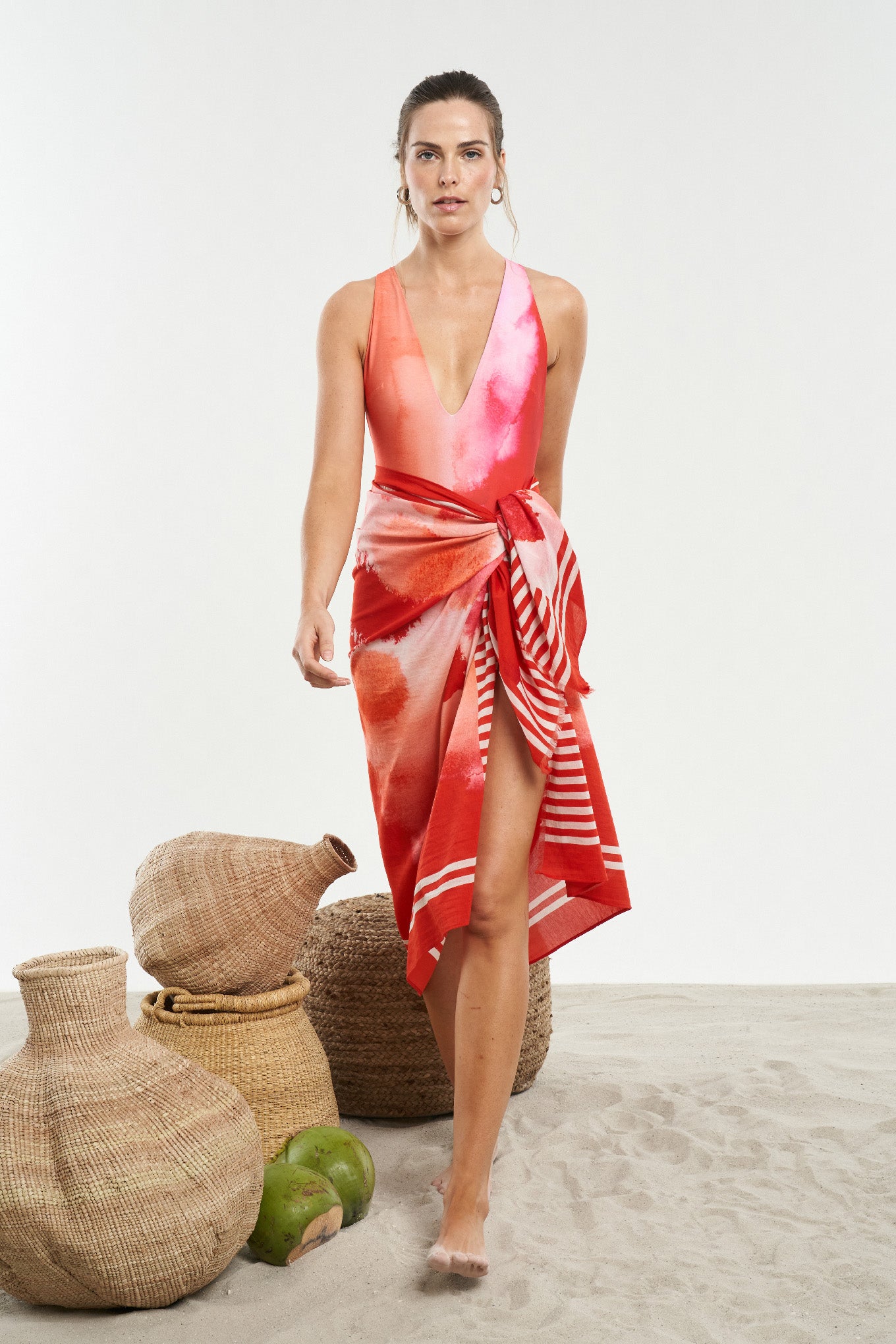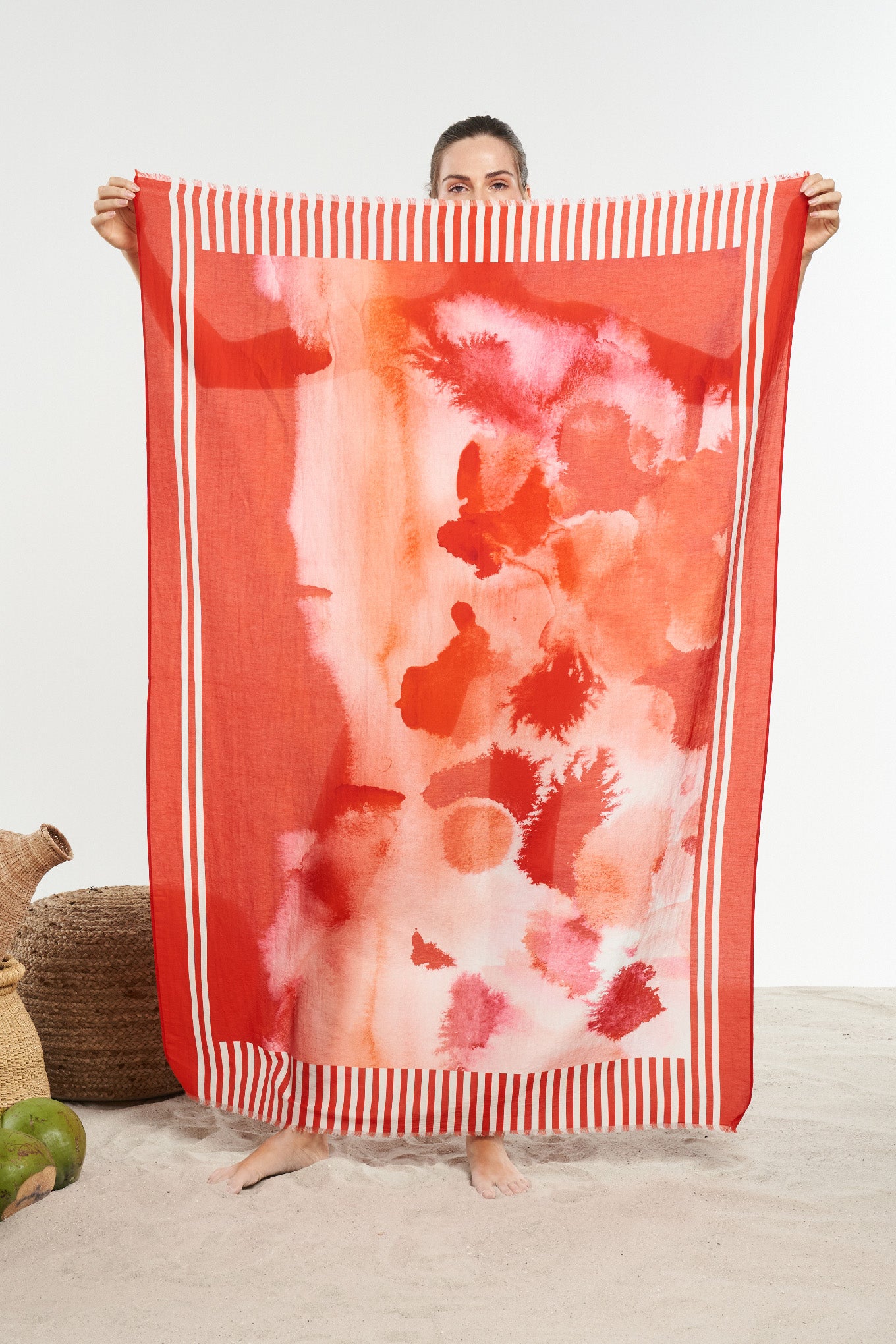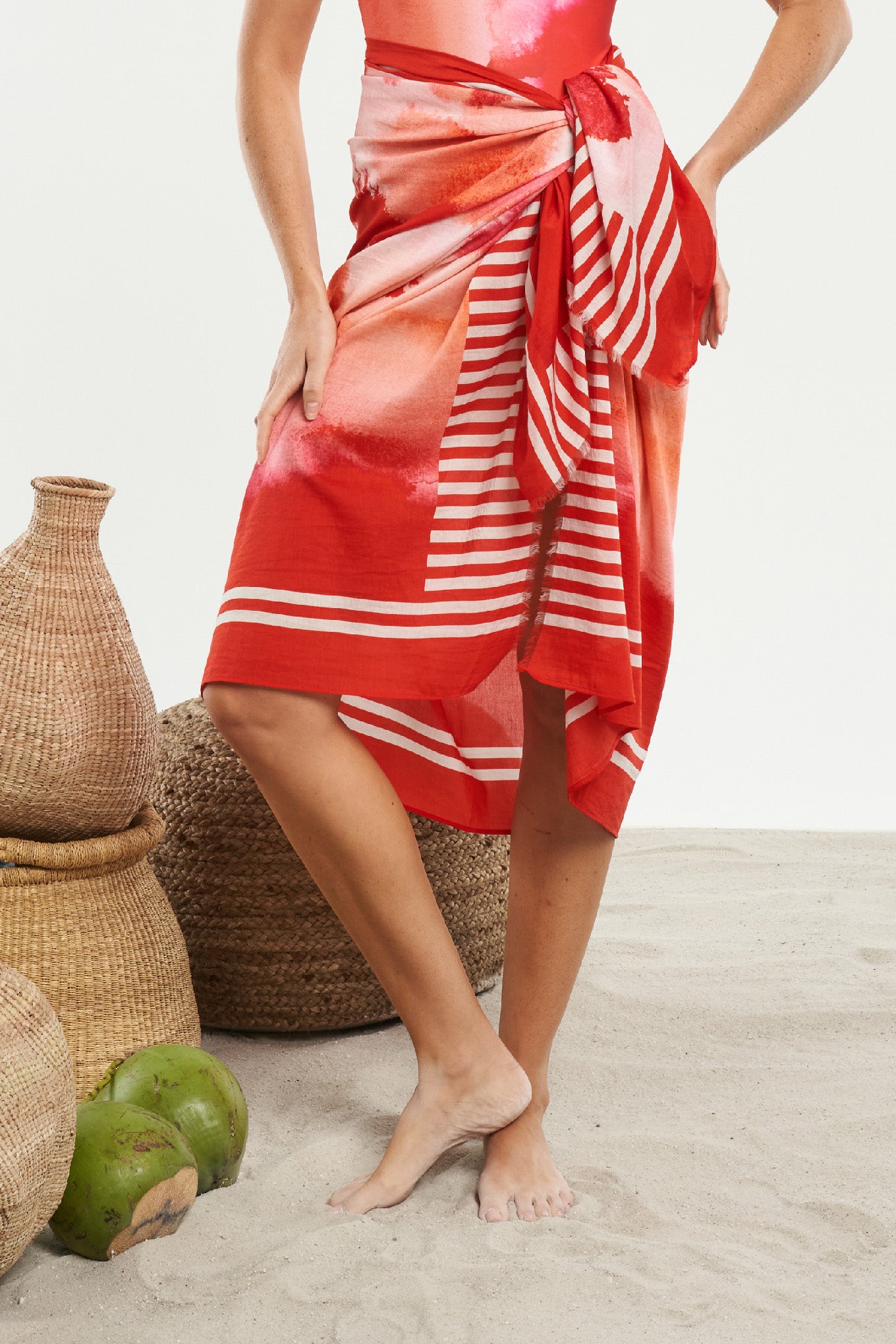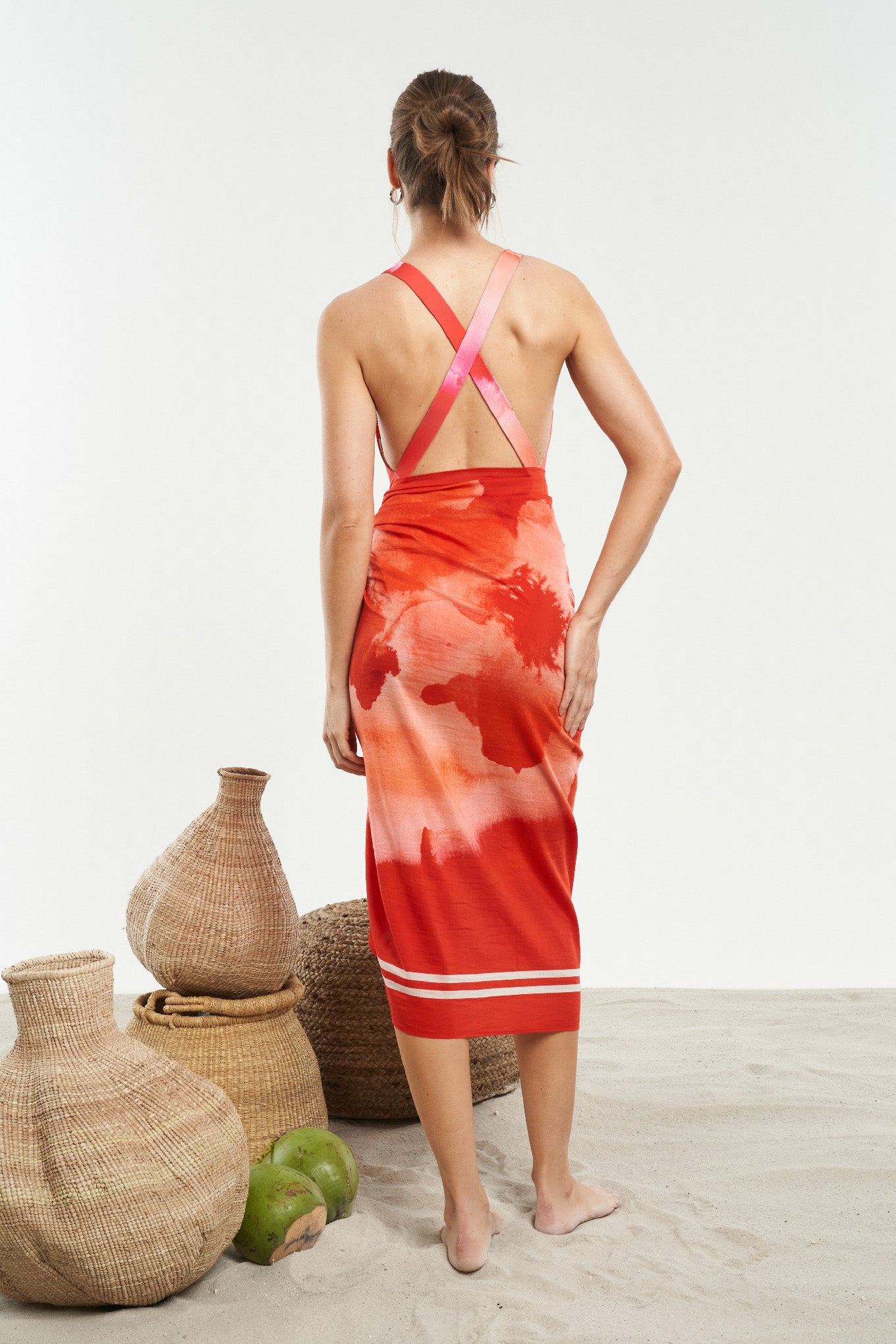 Rouge Fringed Sarong Scarf
The SIGAL oversized printed sarong in deliciously soft, light weight cotton/silk is the ultimate summer accessory. Doubling as a chic cover up and a fringed scarf perfect for traveling, it takes very little luggage space, yet can be worn in so many different ways. Featuring a hand drawn floral print mixed with polka dots and accented with red stripes on the edges, this accessory provides endless possibilities to freshen up a look. 
Frayed edges.
One size.
Measures 40" wide x 58" long.
Hand drawn textile design.
80% Cotton / 20 % Silk.
Made in India.
Dry Clean or spot clean.
Rouge Fringed Sarong Scarf